Feb 1, 2021 03:10 PM Central
Hello there! I was out of commission on Friday, so I wanted to hop on in here and let you know why, and also share with you the amazing pizza crust recipe. I sure wish I could remember where I found it, but it's so simple I memorized it!
I'm doing a 30 day elimination diet, actually a modified Whole30. And the detox reaction made me feel pretty rough on days 3 and 4! Feeling great now, and happy to be able to say that! If you want to follow the journey with this, hop on into
Thriving with Food Sensitivities
on Facebook, and check out my daily posts.
On to the pizza!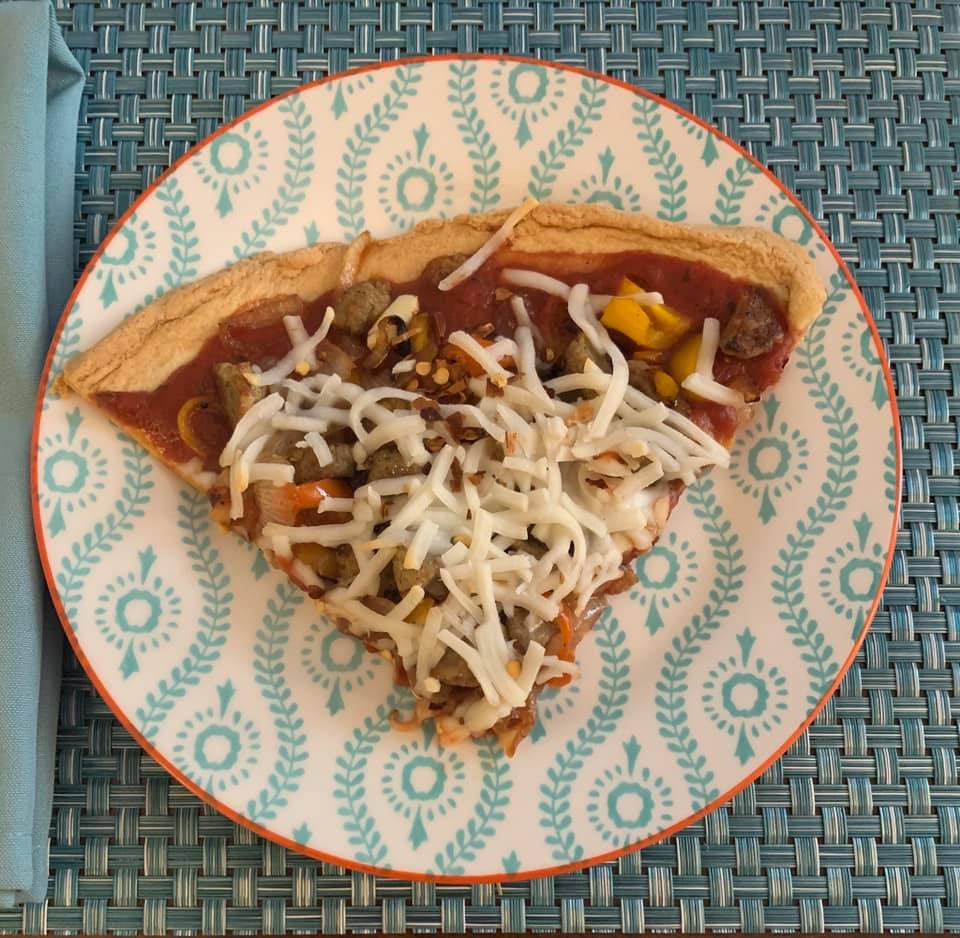 Crust:
2 eggs
2 tablespoons olive oil
1 teaspoon of salt
Beat the eggs and olive oil together. Add the almond flour and salt and stir. Don't use the whisk here. It's too thick. Spread on an oiled pizza stone or sheet pan. I like to put parchment paper on top of it, and use a rolling pin to get it as thin as I can.

Put it in a 350 degree oven for about 15 minutes. It will bubble around the edges and brown slightly. When I pull it out, I like to run a knife under it to release it from the pan. This makes a big difference when you want to eat it.
Sauce:
1 can of tomato sauce
1/4 teaspoon of any Italian herbs you have. I use basil, parsley, thyme, garlic, rosemary, oregano, marjoram. You can add them all!
Mix in a pint jar. You'll have enough for 2 pizzas.
Toppings:
I absolutely love to caramelize some onions and add red and yellow peppers, garlic and some sort of meat. I sauté all that up good and well done.
The cheese on this pizza is Trader Joes fake mozzarella!
Put it all together and cook until ready. Usually about 15-20 mins.
Hint: You can use this recipe for pie crust, or crackers! If you use it for crackers, add some salt and rosemary on top before cooking!