02/05/2021 07:00 AM Central
Lori Coultrup
What is it about ice cream? It seems so impossible to have it without milk, but it can be made delicious and creamy without dairy. My favorite store bought non-dairy ice cream is
So Delicious
. And who doesn't like chocolate and peanut butter together!!??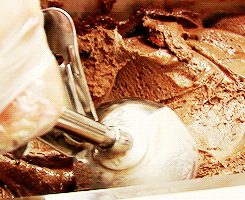 Chuck likes to make this particular recipe and it's fantastic! Very creamy and chocolatey. It's made with just almond milk, avocados, cocoa powder, and a sweetener. It's not low fat, but it sure tastes yummy. We like to use maple syrup and coconut sugar in it.
If you're ready to kick your ice cream game into high gear, try this one out. You'll thank me later.