Boy oh boy!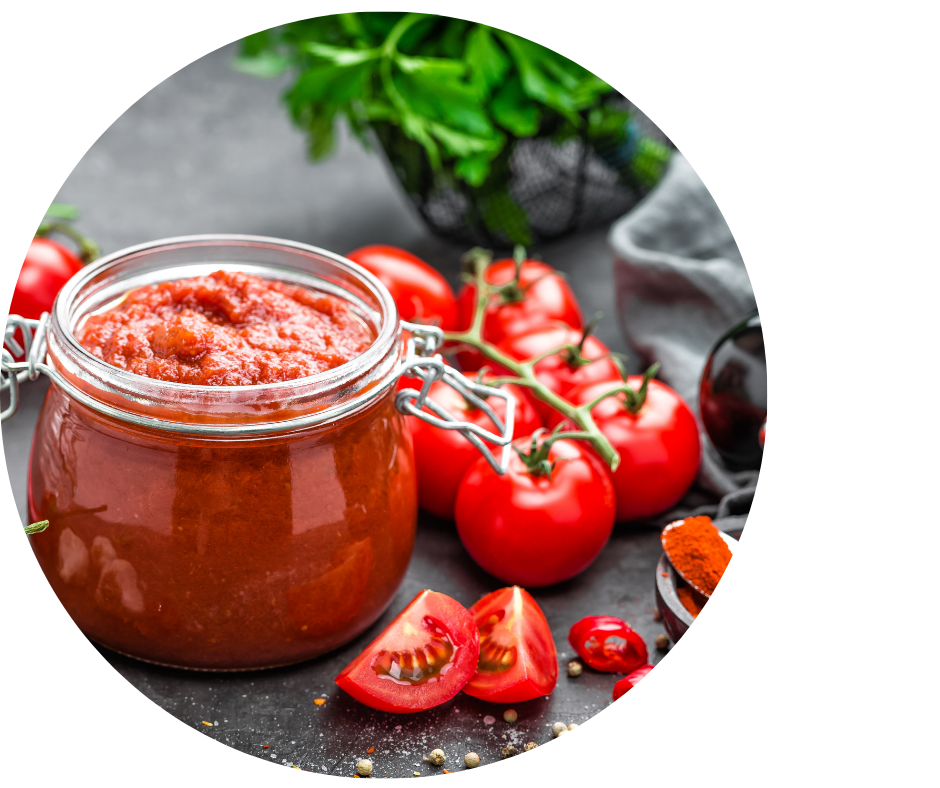 I talk a lot about my sensitivities to grains and dairy. But I don't talk much about my hubby Chuck's sensitivities.
Recently we figured out that the migraines he was getting was from tomatoes 🍅.... so no more chili, pasta and sauce.... and PIZZA 🍕!
So, I went to work. Started thinking... should I try:
roasted red pepper sauce 🌶️
fried onion jam 🧅
pickles 🥒 (just kidding)
And then I searched around for some ideas.... PESTO!!!!! 🥰 Pesto!!
Wait.... pesto has cheese. Dang. 💩
Then I was at my beloved Trader Joe's and they have Vegan Kale Pesto. I've seen it before, but I'm not vegan. Even the word bothers me, since I'm a serious and confirmed carnivore 🐄🐔🐟🐖. (I totally get it if you are.... some of my best friends are vegan....😏) And, though I can enjoy kale in many ways, the idea of having it on my pizza sounded revolting.
But, I gave it a try and oh. my. goodness.....
Chuck says it's the most gourmet pizza I've ever made! High praise from him!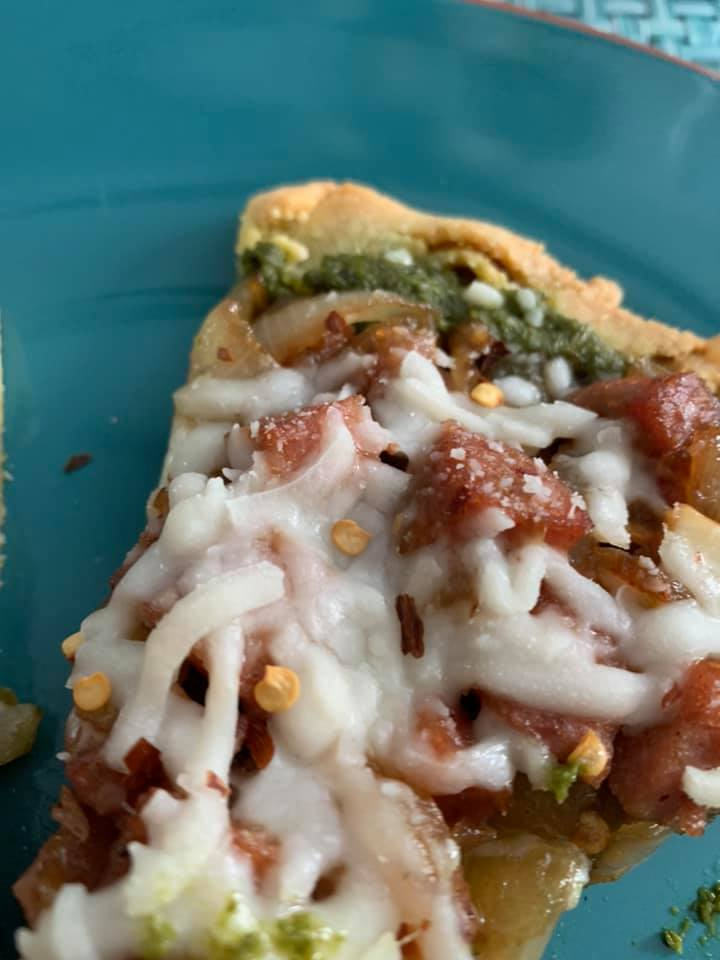 Here's how I did it:
Small Crust:
1 Cup Almond Flour (I like this one)
1 Egg, beaten
1 Tablespoon Olive Oil
1/2 Teaspoon Salt
Mix. Roll thin. This was the first time I put it in my
Ninja Foodi Air Fryer
(go buy one NOW! It looks and works like a toaster oven!) I put it in the air fryer on the wire rack, for 15 minutes on 355 degrees.
Top with pesto and toppings. I love frying up onions, garlic, and some sort of meat, like
Aidell's Chicken Apple Sausage
(my fave) and putting it on top. Another option is Trader Joe's Hot Italian Sausage. Yummy and spicy. Then I pop on some almond mozzarella (from Trader Joe's) and pop it back in the Ninja for about 15 minutes more. SSSSooooo so good!!
I must admit I put crushed red pepper flakes on top, ala Shakey's from when I was little. They had shakers of it and I was addicted!
Hope you can make an amazing pizza no matter what your sensitivities!