Jun 14, 2021 08:01 AM Central
If you're struggling with
what to cook
for dinner this week, you've come to the right place! Here's what I'm having. If I can't find the recipe online, I'll link to the cookbook I found it in. I get all the ingredients for all these meals at Trader Joes and Aldi. They just so happen to be in the same shopping center! Most everything comes from TJ's.
Need help making your own menus?
Click here
. You'll see the method of my madness!
Macadamia Crusted Fish with Mango Coulis
🐟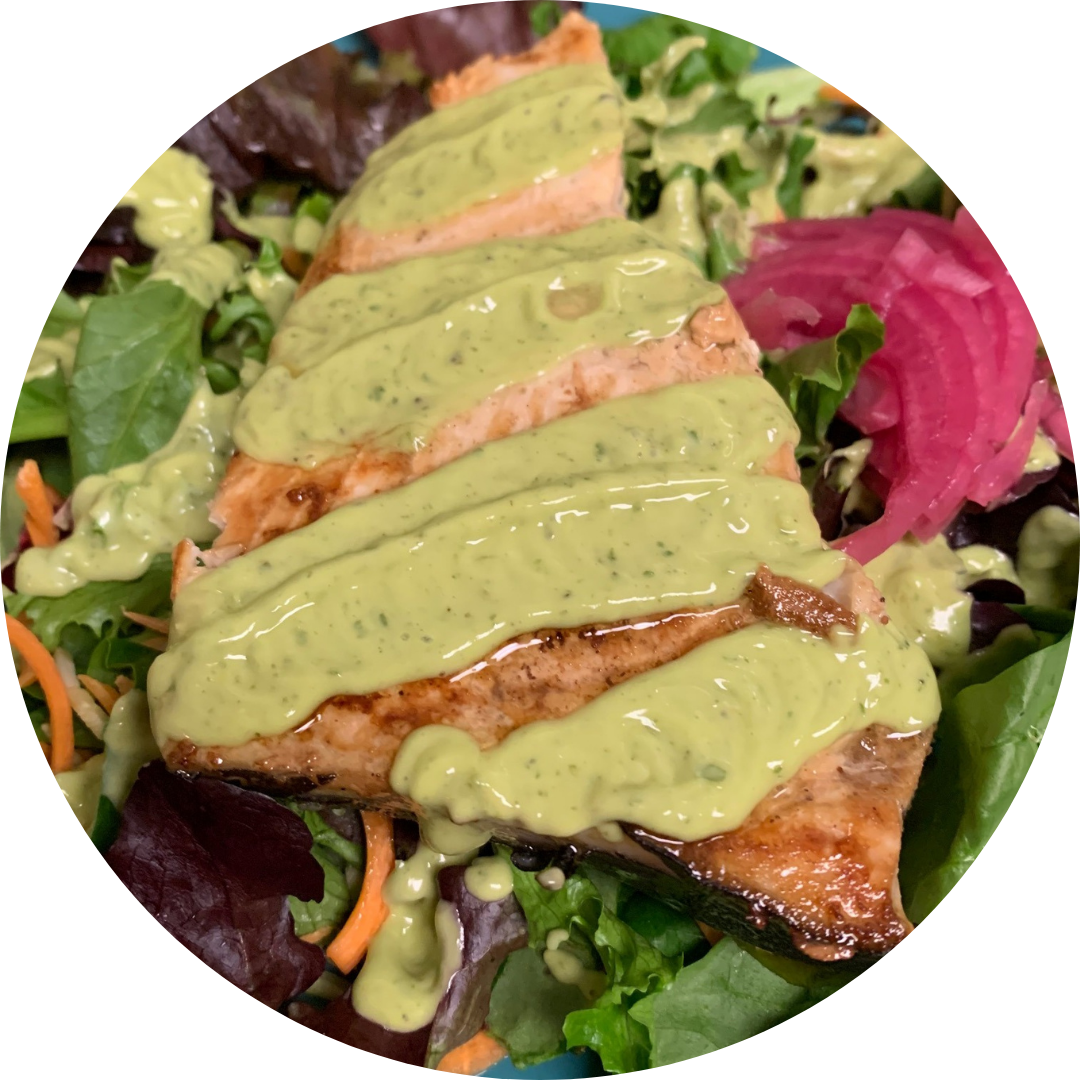 𝙂𝙡𝙪𝙩𝙚𝙣 𝙁𝙧𝙚𝙚, 𝘿𝙖𝙞𝙧𝙮 𝙁𝙧𝙚𝙚, 𝙂𝙧𝙖𝙞𝙣 𝙁𝙧𝙚𝙚, 𝙎𝙪𝙜𝙖𝙧 𝙁𝙧𝙚𝙚, 𝙉𝙤 𝘽𝙚𝙖𝙣𝙨
This is one of my favorite recipes from Danielle Walker's Against All Grain cookbook. Nothing in that cookbook ever has failed, including cake!
I found this recipe in Cooking Light a long time ago, and it's one I'm willing to serve to guests. It's amazing. There's two sauces to make, but it only takes seconds to make them. I make them with
Green Beans in Mustard Vinaigrette
, and they go well together.
𝙂𝙡𝙪𝙩𝙚𝙣 𝙁𝙧𝙚𝙚, 𝘿𝙖𝙞𝙧𝙮 𝙁𝙧𝙚𝙚, 𝙂𝙧𝙖𝙞𝙣 𝙁𝙧𝙚𝙚, 𝙎𝙪𝙜𝙖𝙧 𝙁𝙧𝙚𝙚, 𝙉𝙤 𝘽𝙚𝙖𝙣𝙨
This picture is the swordfish and delicious sauce over mixed greens. I added pickled onions! So yummy.