Jun 22, 2021 02:08 PM Central
Lori Coultrup
What a whirlwind week I had. After a car accident, the paperwork can be so time consuming. Plus, going to the chiropractor, and then finding another car. OMGoodness! So, this is late, but I've been thinking of you and wanted to share with you a few of my favorite recipes.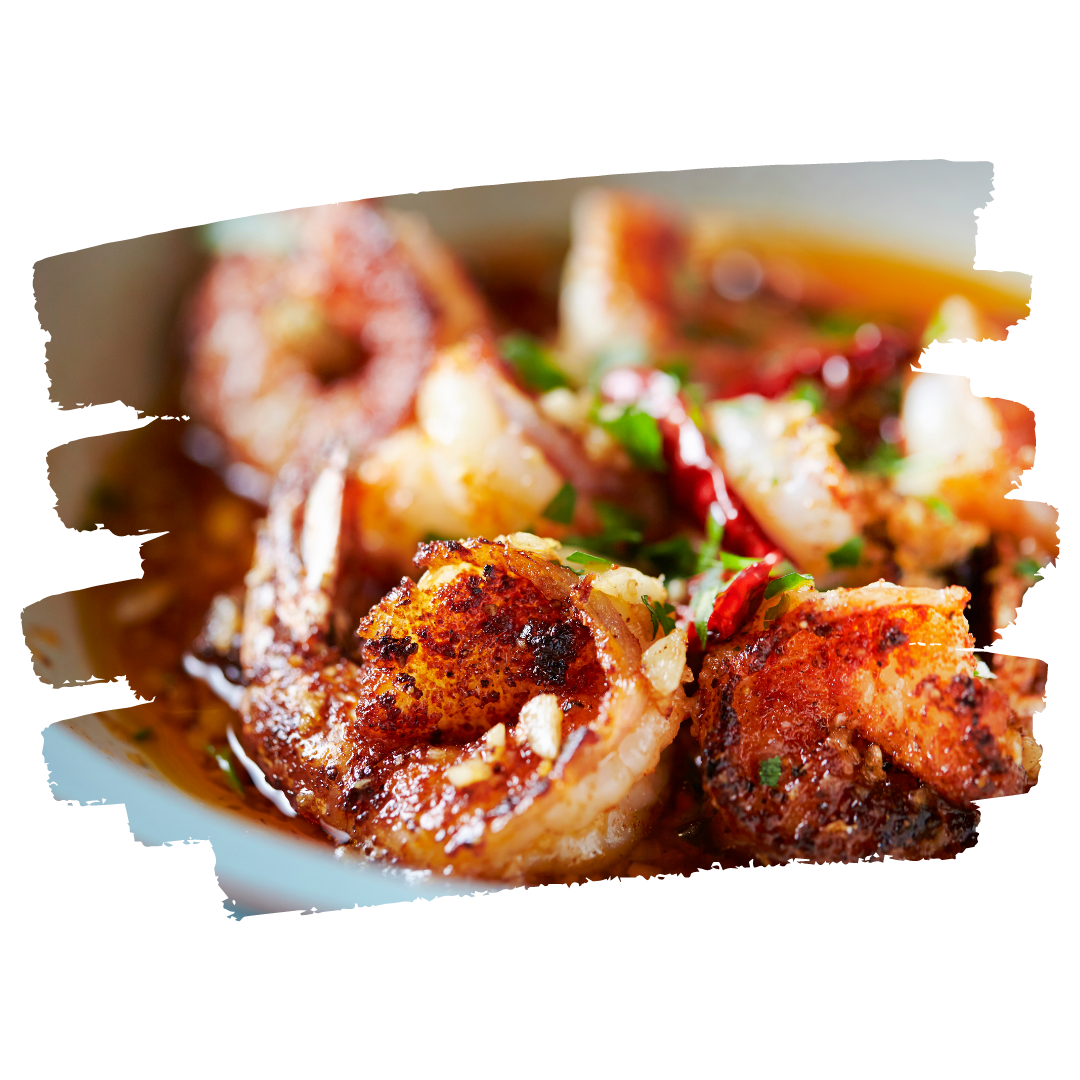 Which one of these recipes will you be trying soon?
Happy Cooking!!
🍤 𝙂𝙡𝙪𝙩𝙚𝙣 𝙁𝙧𝙚𝙚, 𝘿𝙖𝙞𝙧𝙮 𝙁𝙧𝙚𝙚 (option), 𝙂𝙧𝙖𝙞𝙣 𝙁𝙧𝙚𝙚 (option), 𝙎𝙪𝙜𝙖𝙧 𝙁𝙧𝙚𝙚, 𝙉𝙤 𝘽𝙚𝙖𝙣𝙨
This is amazing over rice, and you can make it without the butter at all if you want. Still it tastes unbelievable. I know it sounds like a lot of garlic, but it cooks up just delicious.
Wrap in lettuce leaves!
Sharri's Butternut Squash Soup
🥬 𝙂𝙡𝙪𝙩𝙚𝙣 𝙁𝙧𝙚𝙚, 𝘿𝙖𝙞𝙧𝙮 𝙁𝙧𝙚𝙚, 𝙂𝙧𝙖𝙞𝙣 𝙁𝙧𝙚𝙚, 𝙎𝙪𝙜𝙖𝙧 𝙁𝙧𝙚𝙚, 𝙉𝙤 𝘽𝙚𝙖𝙣𝙨
My friend Sharri wrote this recipe out for me real quick a long time ago. It's a real keeper.
Wash squash and cut it in half lengthwise.
Place cut side down in a baking dish lined with parchment paper
Cook at 350 until soft and slightly browned on the edged
Sautee 2 chopped onions in a little olive until they are well caramelized
Add a little butter (or oil), squash, and a bag of baby carrots, and let cook a little to pull flavors together
Cover with chicken stock and cook until carrots are done
Puree
Salt to taste
Enjoy, and see you next week!
Jun 14, 2021 08:01 AM Central
Lori Coultrup
If you're struggling with
what to cook
for dinner this week, you've come to the right place! Here's what I'm having. If I can't find the recipe online, I'll link to the cookbook I found it in. I get all the ingredients for all these meals at Trader Joes and Aldi. They just so happen to be in the same shopping center! Most everything comes from TJ's.
Need help making your own menus?
Click here
. You'll see the method of my madness!
This is one of my favorite recipes from Danielle Walker's Against All Grain cookbook. Nothing in that cookbook ever has failed, including cake!
Read more...
May 7, 2021 10:22 AM Central
Lori Coultrup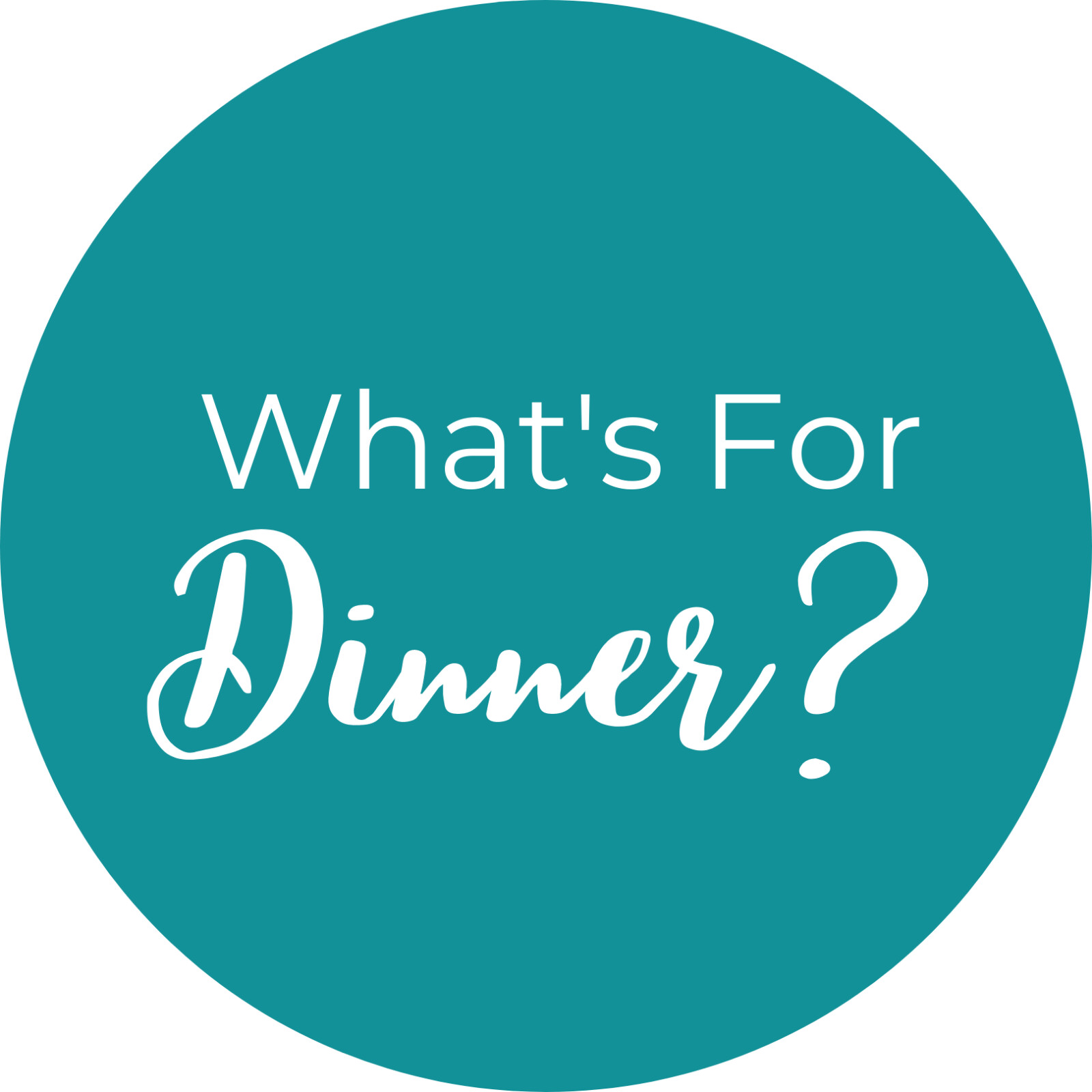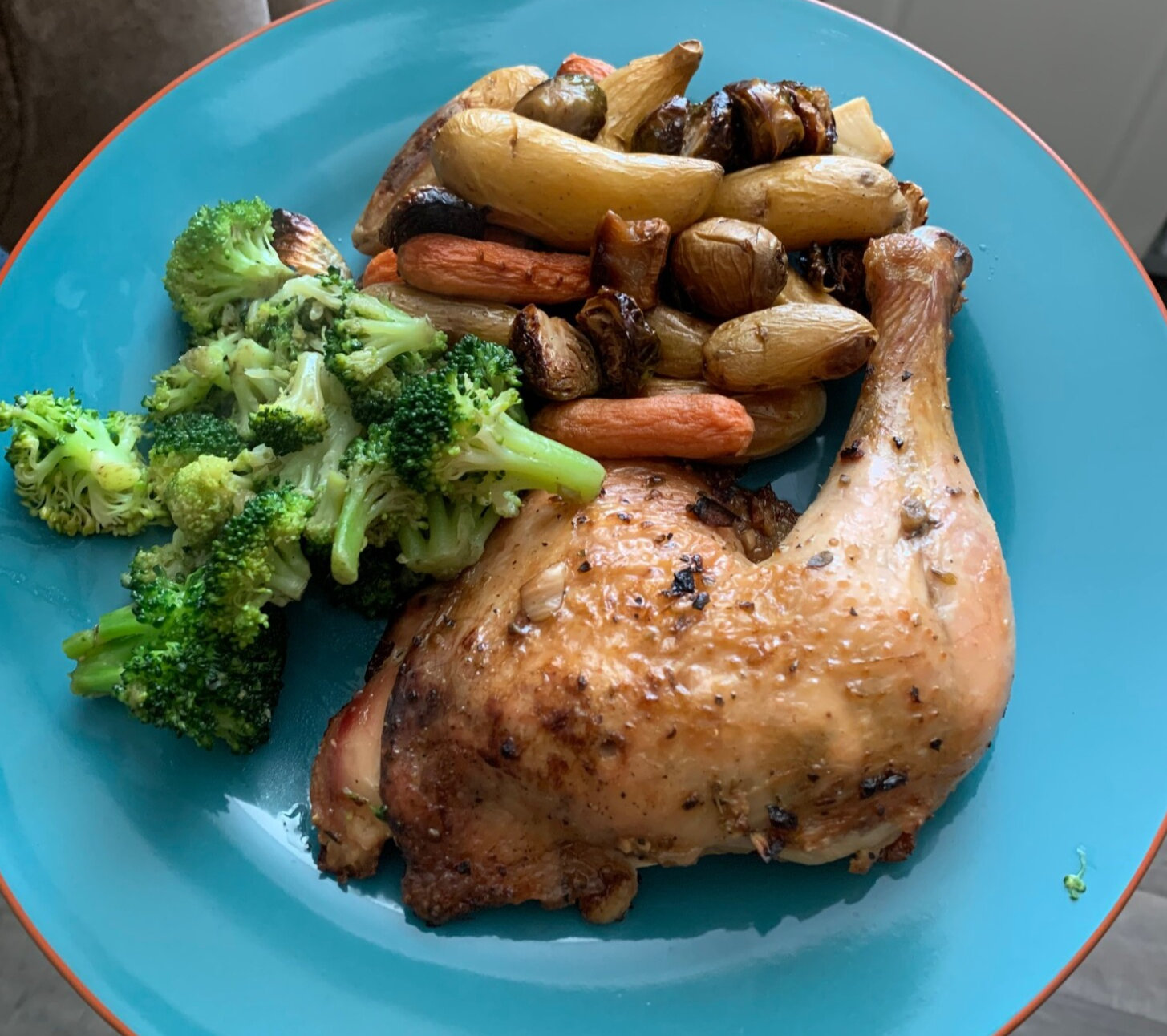 So I decided to share with you what I'm having for dinner this week! Our family eats grain and dairy free, so there's that, but all these recipes are great, and I'll let you know the ones I'm trying for the first time.
I usually pick 4-5 recipes for dinner for the week and cook what I feel like when I feel like it. Some of these recipes may have cheese or milk in them. I replace the milk with almond milk. Typically, I just leave out the cheese.
Here goes!
This recipe throws together amazingly well. I put it in my
Instant Pot
, and let it run for 12 minutes, 15 if I've forgotten to thaw my chicken pieces (always). I never put hominy in it (that's corn), though I imagine it's amazing in there! This recipe never fails, and I have to thank my niece, ELLA, for sharing it with me!
Pesto Stuffed Prosciutto Chicken
I'm trying this out for the first time this week, and it's from
Danielle Walker's Meals Made Simple
. Yes, pesto has cheese in it, but Trader Joe's has one that I really love, but it sounds terrible:
Vegan Kale, Cashew & Basil Pesto
. I'll let you know how it turns out. Trader Joe's also has proscuitto that only has pork and salt in it. YES!
Poached Cod w/Butternut Carrot Purée
Another recipe I'm testing this week from
Danielle Walker's Meals Made Simple
. She hasn't failed me yet, and every recipe surprises! I cooked this in the
Instant Pot
and it turned out fantastic. One MINUTE!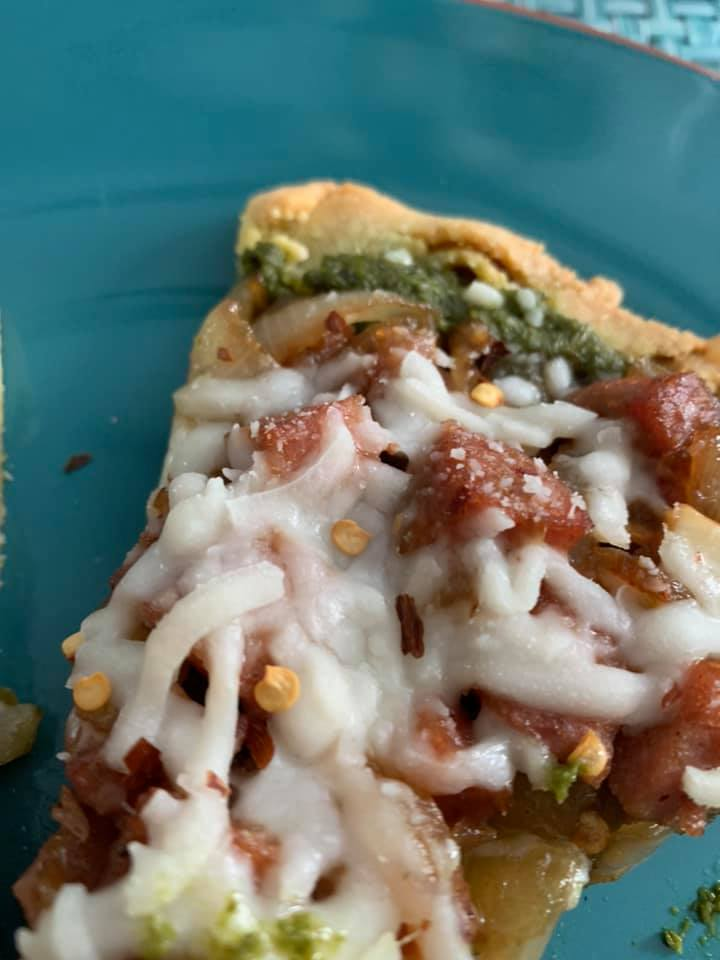 Check the link to a prior post for this yummy delight! Grain, tomato, dairy free pizza that tastes good? How in the world is THAT possible! Yep let's go back to the pesto!
Roast Chicken
You can probably tell by now that I live pretty close to Trader Joe's! They have something I absolutely love that I rub all over my chicken.... actually two things.
1. Chili Onion Crunch
2. Chili Lime Seasoning blend
I either rub the Chili Onion Crunch all over the chicken (without any oil) or rub in some olive oil and sprinkle the Chili Lime Seasoning. I butterfly the chicken and put it in a 400 degree oven with a thermometer set to 185. YUMMMM!
The other thing I did yesterday is make a Strawberry Compote. Chuck likes waffles and he didn't finish up the organic strawberries I got so I quartered them and threw them in a pot with some maple syrup, honey and lemon zest (along with a few drops of
lemon oil
!)
Anyway, I'll let you know how the test recipes go!